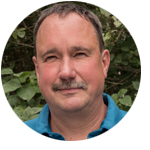 I started renovating over 30 years ago working for two professional contractors, one a carpenter the other a plumber.
While working and learning from them in a wide variety of projects they both stressed upon me the importance of education; understanding the how and the why of what I was doing. It's the "knowledge" that makes a professional tradesman.
Over the years since, through professional interest and sometimes opportunity, I continued my education in the many other aspects of residential building and construction. This is why I enjoy renovating so much! It's not just knowing how to do one trade within a larger renovation project but how each trade, done properly, ensures the quality of the other trades that follow. It's impossible to do a skillful tiling job if the framing is not done satisfactorily or try hanging cabinets in a corner that's not square. The best paint job cannot hide a terrible drywall job.
Paying careful attention to the details of the multitude of tasks and trades throughout a project ensures the quality of the renovation.
Through Algonquin College and other institutions my formal education includes:
Carpentry
Plumbing-Licensed
Pipefitting-Licensed
Residential Electrical Wiring
Gas Heating and Venting
Hydronic Heating
Ontario Building Code
Home Inspection
Construction Estimating
Project Management
Quality work from a genuinely nice and detail-oriented craftsman. Good value. We will most definitely seek him out for future projects.
Elissa Cucan
Making it Right
I hired Anthony Smith in the fall of 2016 to fix a ceiling that had fallen in. I liked his work so much that I hired him to convert my circa 1950's 3 piece bathroom into a powder room. Again, I liked his work so much that I hired him to refinish my bedroom … 
I would hire him again in a heartbeat for any further projects.
Bayle Gorman
1950's home owner