Wall Framing, Insulation, Drywall and Paint
Need to add or move a wall to make your room perfect? We can: Determine the likelihood of safely dividing or opening your rooms; Replace or add insulation to help with heating costs and comfort; Install new electrical and/or plumbing, as required.
SAMPLE PROJECT
The client contacted us with apparent water damage issues, which needed to be investigated, and an evaluation together with an estimate supplied. We worked together with the client in defining the desire final outcome for the job.
1
Removal of existing roof and deck reveals the clients suspicions correct, leaking roof causes hidden water damage.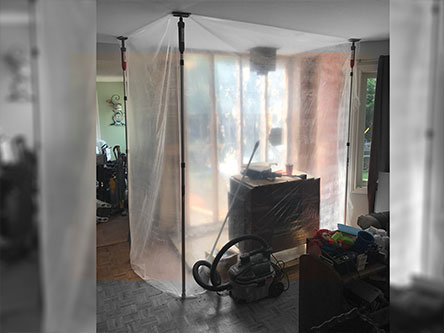 2
The inside of the house is isolated and protected before further demolition work is performed to ensure a clean and safe environment for the family.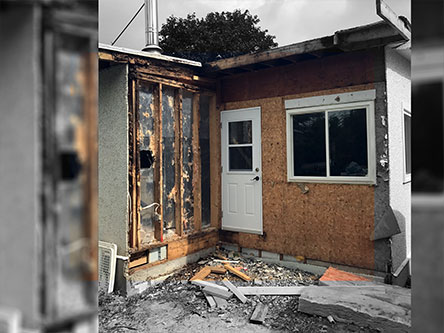 3
Further demolition work removes all water damaged material and mould to guaranty a healthy living environment.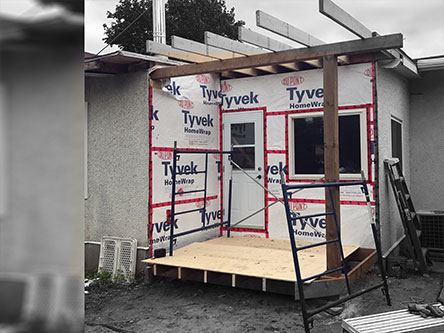 4
Reconstruction work begins taking into consideration todays building code requirements.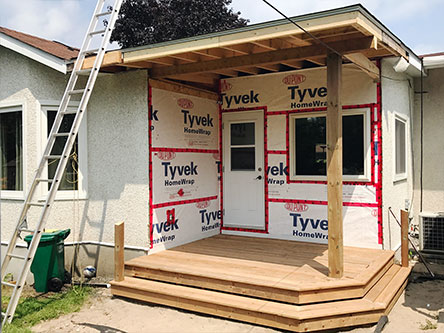 5
Following plans and always in consultation with the client, the job moves forward properly weather sealed.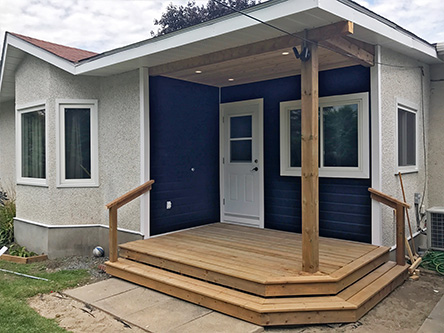 6
Almost time for sign off. The project that also includes new lighting, is ready for small touch ups, final clean up and some plants.
Another job well done and the client's satisfaction are always the biggest pay.
"Tony transformed my bathroom from a mouldy dud into a bright new spa experience! Digging my new bathroom. Thanks again Tony!"
Lily & Godzilla
New Client and her best friend
… My goal was to find someone who understood my priority was top quality work at a fair price … Tony was involved in multiple trades, from plumbing to tile, framing to drywall, it was great to have one company handle it all and avoid any "finger pointing" or gaps in the scope.
Overall, I would recommend Homesmiths unreservedly for a renovation of any size.