We treat your home as our own
Bathrooms Renovations and Upgrades
Whether you need to completely change your bathroom or just an upgrade (sinks, countertops, toilets, showers and tubs), HomeSmiths will work with you to draw up the necessary plans or bring your own personalized design to life.
Your renovation might include new bathtub or shower enclosures and can be complimented with a simple or complex tile designs. If you also require radiant floor heating – ideal for bathrooms – we do that, too!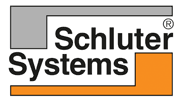 To ensure your bathtub and shower enclosures are properly sealed and water-vapour proofed, HomeSmiths uses the Schluter Waterproofing System. The Schluter system is recognized as the industry's superior method of ensuring waterproofing.
Accuracy is guaranteed because we take the necessary time during every stage of the project to measure and set up accurately, so that there are no surprises or potential for cumulative errors.
Large or small, HomeSmiths will complete the job from start to finish.
… I recently reached out to Tony because I could hear water dripping. Tony quickly determined the source and put me at ease by taking the time to explain what happened and what steps he was taking to remediate the water damaged.
The room looks great, but more importantly I have the peace of mind knowing that the work behind the walls was completed with the same attention to details as the finishing touches …
Linda Molloy
Repeat Customer
I cannot recommend Tony highly enough for anyone that is planning a remodel/construction project … Tony was there every step of the way to help us. He was invaluable!
Theadora Michalski
Kitchen + Bathroom remodel