We treat your home as our own
Small additions and Decks
If you are looking to expand or improve the use of space in your existing home through a small addition or an add-on deck, HomeSmiths can help you plan and design to your specifications, as well as complete the job to your full satisfaction.
Accuracy is guaranteed because we take the necessary time during every stage of the project to measure and set up accurately, so that there are no surprises or potential for cumulative errors.
Large or small, HomeSmiths will complete the job from start to finish.
SAMPLE PROJECT
The client contacted us with apparent water damage issues, which needed to be investigated, and an evaluation together with an estimate supplied. We worked together with the client in defining the desire final outcome for the job.
1
Removal of existing roof and deck reveals the clients suspicions correct, leaking roof causes hidden water damage.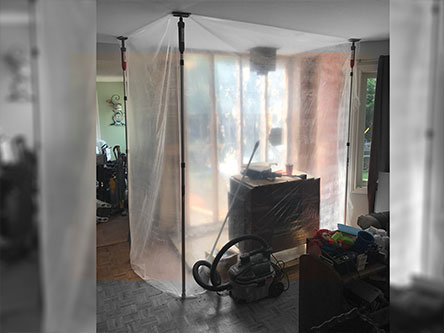 2
The inside of the house is isolated and protected before further demolition work is performed to ensure a clean and safe environment for the family.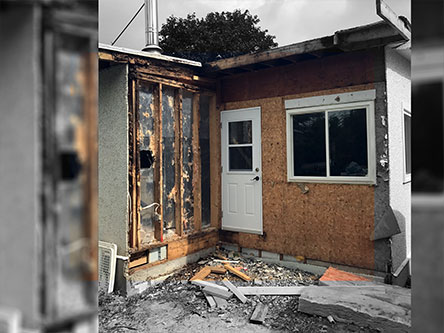 3
Further demolition work removes all water damaged material and mould to guaranty a healthy living environment.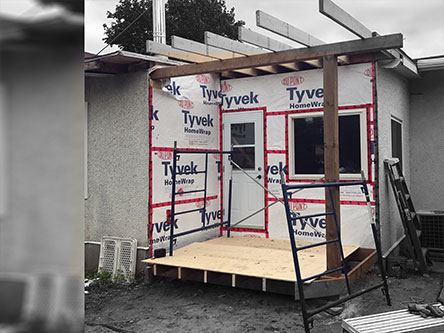 4
Reconstruction work begins taking into consideration todays building code requirements.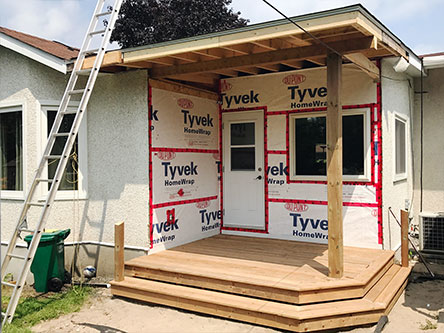 5
Following plans and always in consultation with the client, the job moves forward properly weather sealed.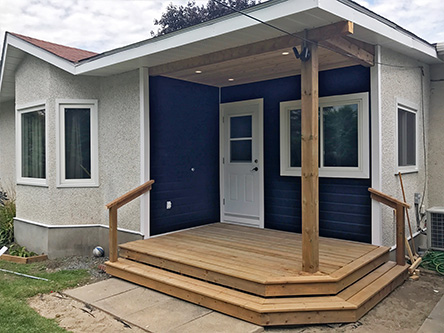 6
Almost time for sign off. The project that also includes new lighting, is ready for small touch ups, final clean up and some plants.
Another job well done and the client's satisfaction are always the biggest pay.
I would highly recommend Homesmiths Renovations Inc for renovation projects … Tony always surpasses my expectations!
Patricia Petryshen
Repeat Client
I hired Anthony Smith in the fall of 2016 to fix a ceiling that had fallen in. I liked his work so much that I hired him to convert my circa 1950's 3 piece bathroom into a powder room. Again, I liked his work so much that I hired him to refinish my bedroom … 
I would hire him again in a heartbeat for any further projects.
Bayle Gorman
1950's home owner