We treat your home as our own
Dave & Tamara's 1911 Ottawa Home Basement Renovations
Three-piece bathroom with custom shower, closet, and new stairwell
"Tony transformed our basement from unusable to a bright, modern living space and bathroom where we are happy to entertain and have guests over.
Tony's expertise made this space better than we had hoped for! He is easy to work with and offers expert advice and guidance along the way."
SAMPLE PROJECT
This project started in the unfinished basement of a 1911 home in New Edinburgh, Ottawa.
While we had the advantage of unusually high ceilings for a home from the turn of the century, the HVAC ductwork needed to be modified to improve the headroom.
First, we installed a new levelled subfloor, on which to build the finished space. New framing, ductwork, insulation and vapour barrier, and drywall. Customer chosen finishes were then added, maintaining the character of the beautiful original architecture.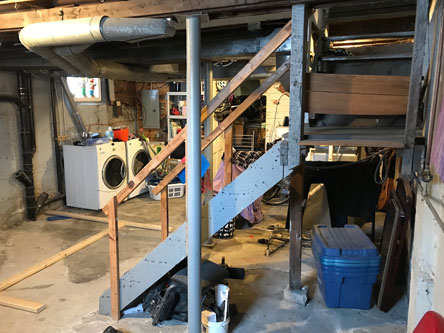 1
Basement before we started work.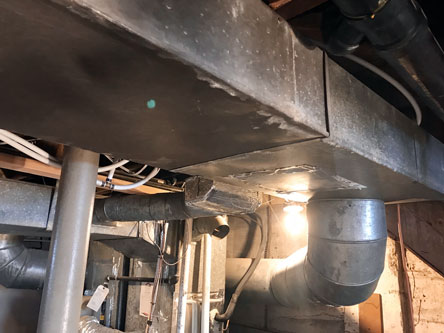 2
The ductwork that was removed and reworked to increase headroom.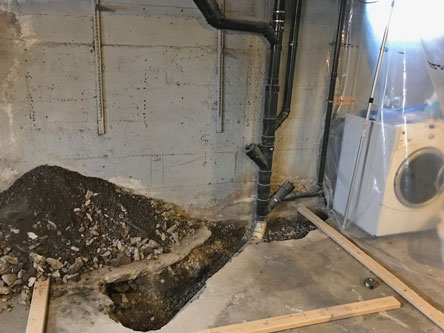 3
Laying out the bathroom and underground plumbing rough-in.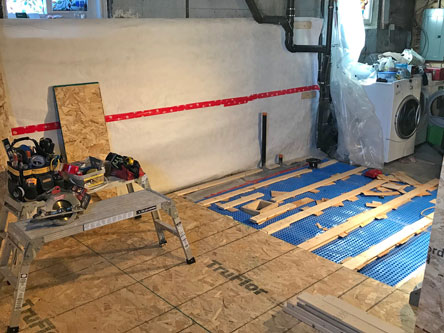 4
Levelled strapping installed over moisture-proof membrane providing a perfectly dry and level subfloor.
5
New framing with redone ductwork for maximum headroom.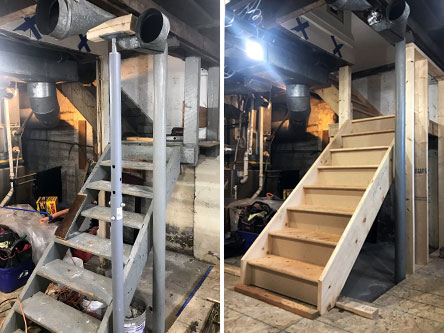 6
The old stairs and the new stairs being installed with new landing.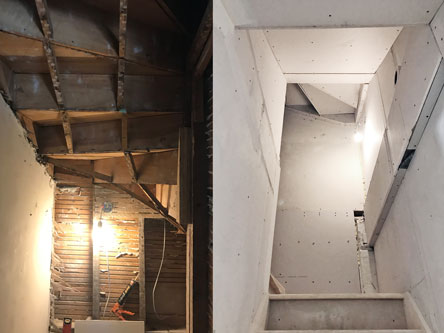 7
Removal of old lathe and plaster then on to new back framing and drywall install.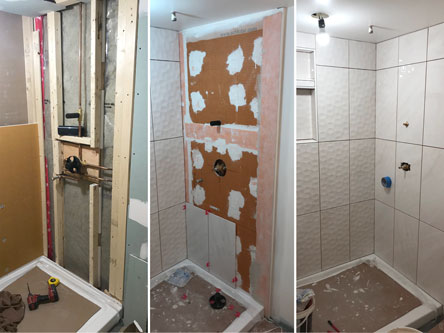 8
Installation of shower pan and valve, tile with niche and shower doors.
9
Installation of insulation and drywall and taping.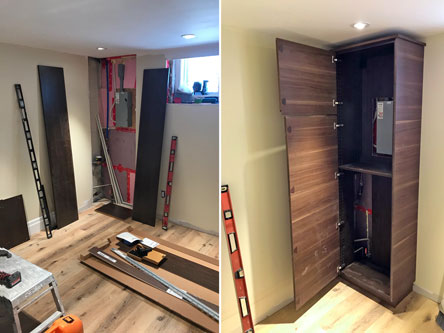 10
Installation of IKEA cabinet as "built-in" to hide water meter and electrical panel.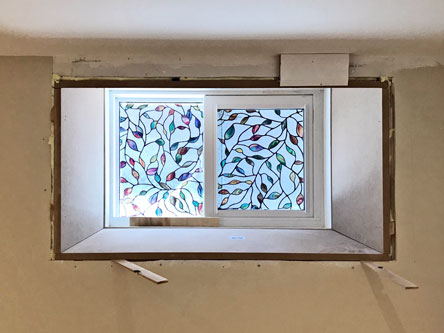 11
Finishing the window, flared out to let in maximum light in the basement.
… I recently reached out to Tony because I could hear water dripping. Tony quickly determined the source and put me at ease by taking the time to explain what happened and what steps he was taking to remediate the water damaged.
The room looks great, but more importantly I have the peace of mind knowing that the work behind the walls was completed with the same attention to details as the finishing touches …
Linda Molloy
Repeat Customer
I cannot recommend Tony highly enough for anyone that is planning a remodel/construction project … Tony was there every step of the way to help us. He was invaluable!
Theadora Michalski
Kitchen + Bathroom remodel